Saturday, September 4, 2021
Svaneke - Swinoujscie
We started from Svaneke harbour at 11:10 to catch a favorable wind shift. At 11:20 we had sails up and were heading downwind along the east coast of Bornholm. At 13:30, somehow past Nexoe the wind died. We motorsailed a bit to get out of the wind hole.
At 13:45 the wind shifted to westerly and started strengthening, so we resumed sailing. We started the passage from Bornholm to Poland on a nice 15kt beam reach, but it would reduce, turn southerly and die overnight.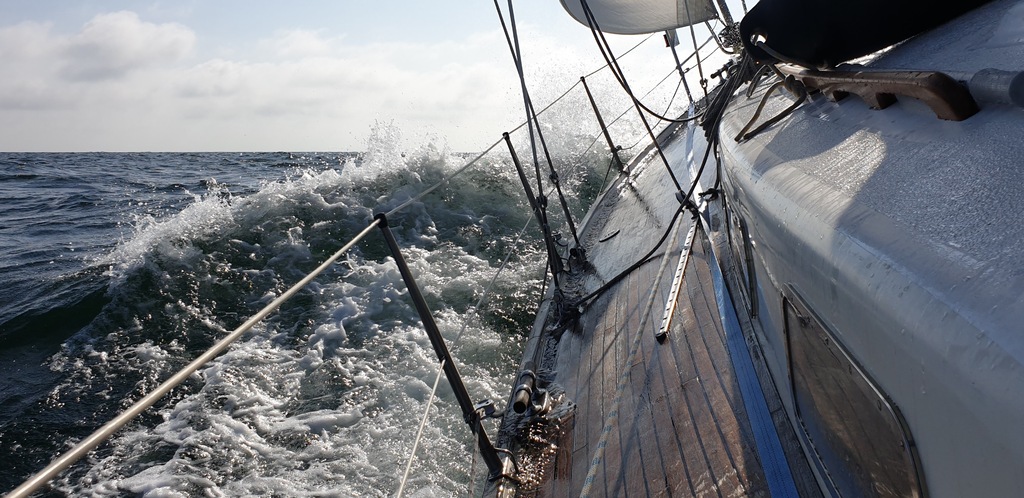 By 9:16 there was no wind left, and we had to drop sail and start motoring. We arrived to Swinoujscie harbour at 12:20, this time finding plentiful free space. In this marina the reserved boxes are marked with a red sign. Unmarked boxes are free. We paid for the marina at the harbourmaster's office, had lunch in the tavern, and went to town for ice cream and provisions.
Distance today: 98NM
Trip distance: 527.8NM
Engine hours: 3.4
Dinner: Asparagus risotto
Breakfast: Oatmeal bluebery porridge