Saturday, June 24, 2023
Massholmen - Byxholmen
We hoisted the anchor after a morning coffee, and headed towards Hanko on a swift downwind run. As the sun was behind the sails we made some power with the hydrogenerator.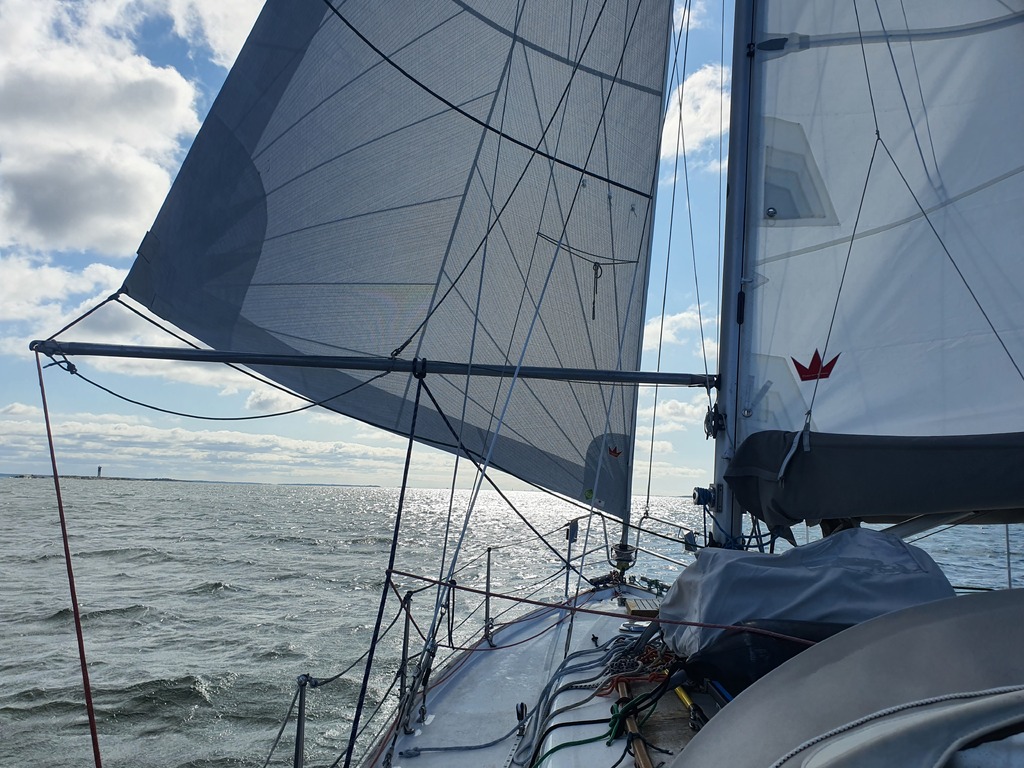 The weaving fairway meant having to do a few gybes, including moving the spinnaker pole. We arrived to the Hanko fuel dock just after noon and filled up the diesel tank.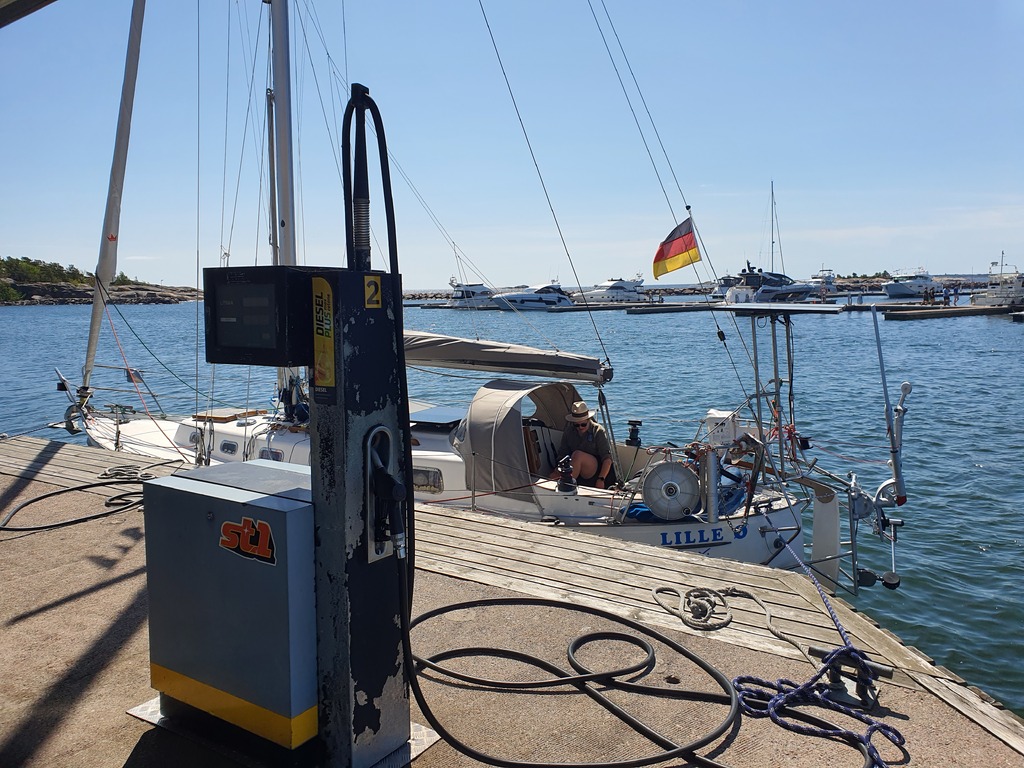 Suski left the boat to go to a party, and we continued our sail east with Skoll. At Byxholmen we saw a free buoy that we tied to. It is a bit windy here, but not enough fetch to build proper waves. Sauna is booked for the evening. Let's see how rowdy the Juhannus is here.
Distance today: 29.5NM
Total distance: 1794.8NM
Engine hours: 1
Lunch: chanterelle risotto