Thursday, May 19, 2022
Ävrö - Snuggösund
As the SXK buoys are for only one night use, we decided to motor onwards after work in search of a nature harbour. Instead of the forecasted 19 knots of wind, there were only 2 knots, and hence no chance to sail with the remainder of yesterday's swell.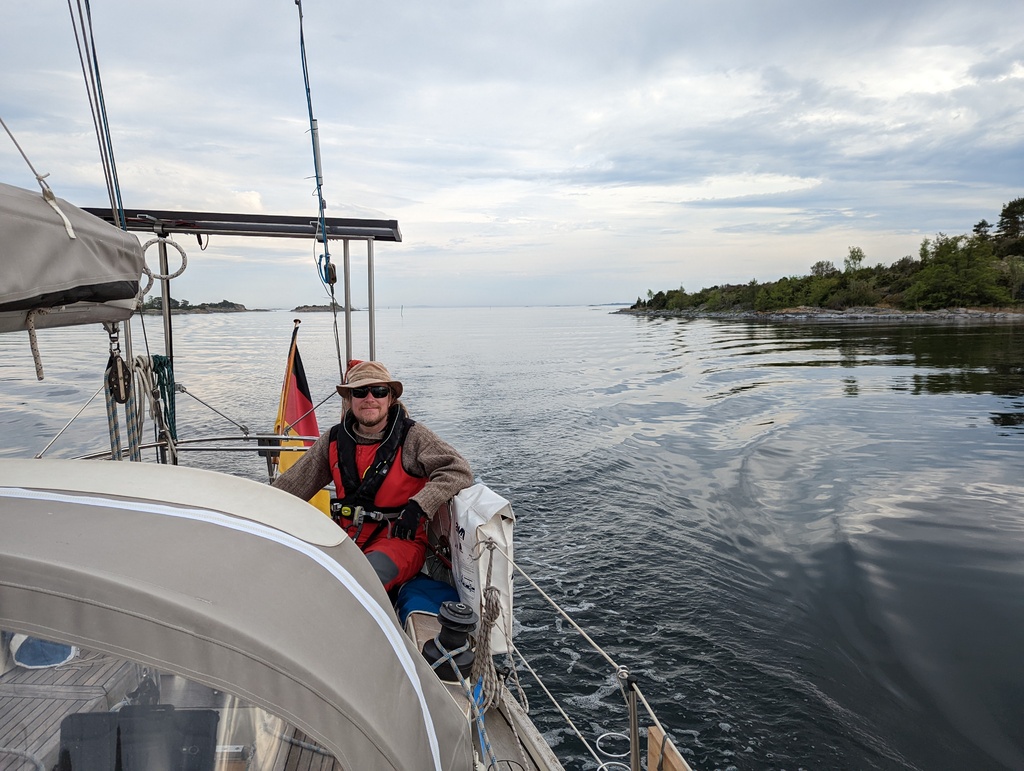 Another weaving path between skerries followed. This time with a highlight of a Baltic seal swimming alongside the boat for a short while.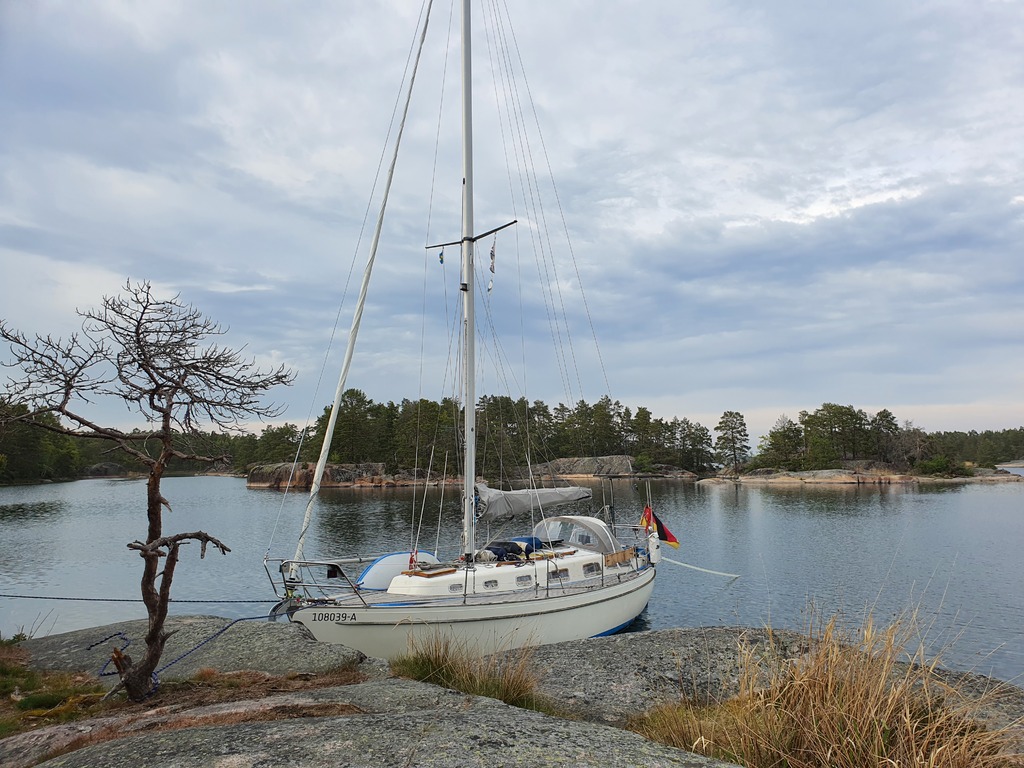 The entrance to Snuggösund is again a narrow one, but the nature harbour itself beautiful and full of places where a sailboat can tie to. The harbour guide tells that this place is totally packed during high season, but for the moment we have it all for ourselves.
Distance today: 8.3NM
Total distance: 456.2NM
Engine hours: 2
Lunch: pea soup